AHD on Tour 2021 – Damn Yankees in Hortonville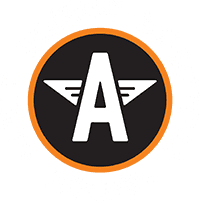 Event Information
Ride around to some of our favorite local spots in the Fox Valley!
Get together with like-minded people, share the road, and grab some dinner, made by amazing local people.
Stop by the dealership at 5:45 to register, get your meal ticket, and meet the riders. Kickstands up at 6:15.
From there, we'll take a ride to our destination. If the weather isn't great, we'll take a quick ride. If it's nice, we'll take our time on the roads less traveled (approx 45 min).
5/26 – The Woodshed Bar & Grill in Neenah
6/9 – Buzz's Pub & Grill in Freedom
6/23 – Damn Yankees in Hortonville
7/7 – Cranky Pat's in Neenah
7/21 – Road Trip Food & Spirits
8/4 – FINALE Rocky & Tara's Nut Haus
EARLY REGISTRATION NOW AVAILABLE
Can't make it to the dealership before 6:00pm? No problem. You can register for the event early by downloading these waivers, filling them out, and submitting them with your ticket reservation. Stop by the dealership anytime before the next ride to confirm your registration and receive your meal ticket.
If you have any questions or need assistance, please call 920-750-6900.