AHD on Tour 2021 – FINALE Rocky & Tara's Nut Haus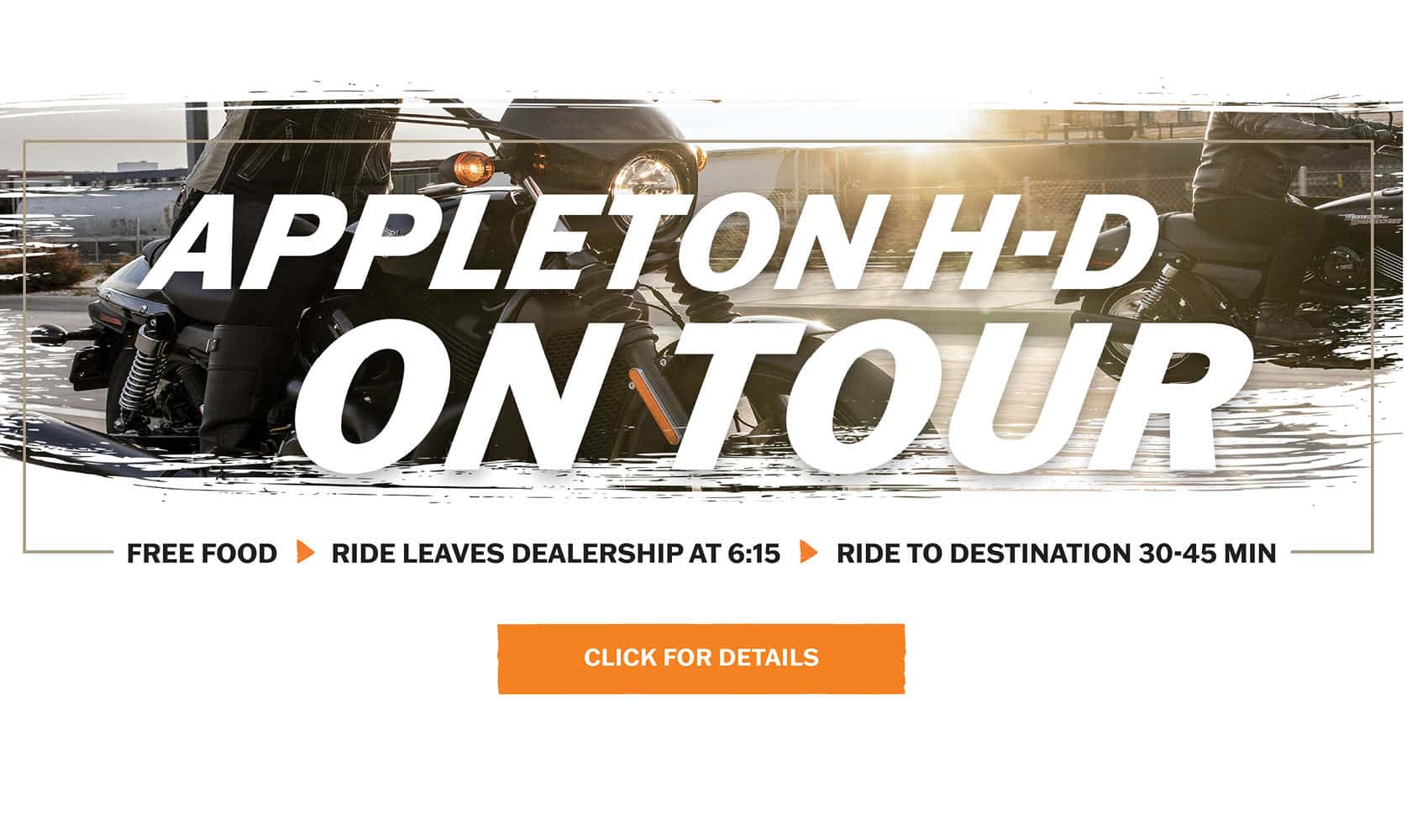 Event Information
Ride around to some of our favorite local spots in the Fox Valley!
Get together with like-minded people, share the road, and grab some dinner, made by amazing local people.
Stop by the dealership at 5:45 to register, get your meal ticket, and meet the riders. Kickstands up at 6:15.
From there, we'll take a ride to our destination. If the weather isn't great, we'll take a quick ride. If it's nice, we'll take our time on the roads less traveled (approx 45 min).
EARLY REGISTRATION NOW AVAILABLE
Can't make it to the dealership before 6:00pm? No problem. You can register for the event early by downloading these waivers., filling them out, and submitting them with your ticket reservation. Stop by the dealership anytime before the next ride to confirm your registration and receive your meal ticket.
RAIN INFORMATION
These events are rain or shine! In the event of bad weather, we will take a short route to our destination ~15 min. Feel free to bring a 4-wheeled vehicle, if you prefer. We will keep tabs on the weather throughout the day. We will send out an event notification via email and on our Facebook event to keep you informed.
You can also go directly to the destination, and check-in there starting at 6:30 pm if you are not attending the ride. An Appleton H-D employee will be there to greet you. Give us a call at 920-757-1651 for questions.