King Ride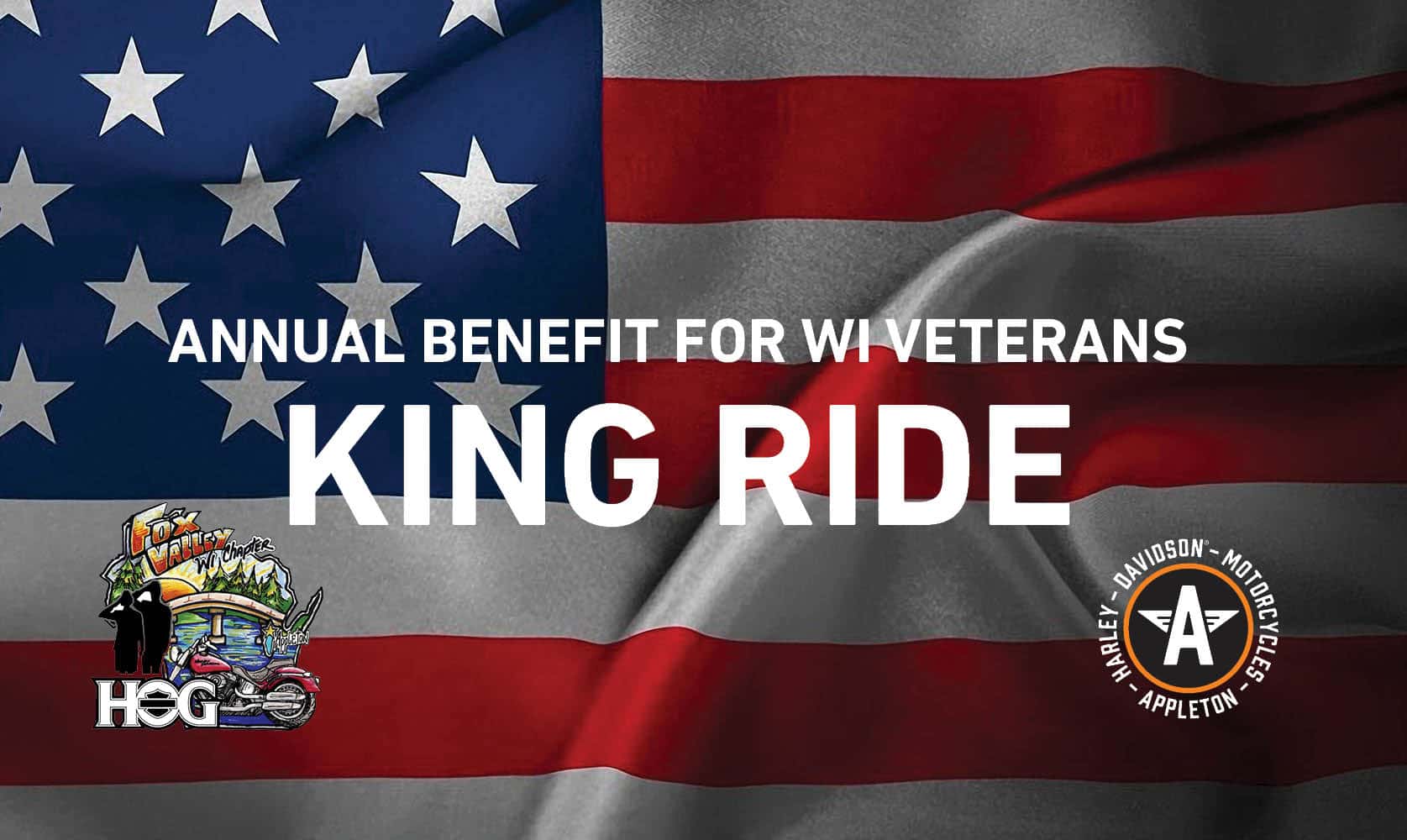 22nd Annual Ride to Benefit the Veterans at King, WI.
All Bikers Welcome!
Ride Sponsored by Fox Valley Wisconsin H.O.G. Chapter – Appleton
Sunday, August 1, 2021
Registration forms are available on the

Fox Valley HOG website

and at the dealership.
Registration Day of ride 9 am – 10:30 am.
Registration $20 per Rider, $15 per Passenger
Ride leaves Appleton Harley-Davidson, 5322 Clairemont Dr., Appleton WI at 11 a.m.
Arrive at the Veterans Home, King, Wisconsin, at 12:15 p.m. The ride is approximately 45 miles. Prearranged paved parking. The ride will end at the Wisconsin Veterans home with a thunder parade through the facility. Food and refreshments will not be available on-site. Riders will disperse on their own after arrival.
All monies raised benefit the Veterans Home, King, Wisconsin
For more information about the ride visit the Fox Valley WI HOG King Ride Facebook page.
For a release form for the event visit the King Ride Benefit page.