Our
Harley-Davidson®

Family

In the saddle, you breathe deeper, smile bigger, and your heart beats louder. Responsibilities blow off your back. A ride on a Harley-Davidson® motorcycle can make any weekend epic. Select a family below to view our inventory.
Shop Online At Our
Harley-Davidson® Store
For all your accessories and Harley‑Davidson® merchandise. We carry everything from clothing to gear to accessories and upgrades.
Shop Now
Come Hang Out At A
Appleton Harley-Davidson Event
Just like you we're Harley‑Davidson® enthusiasts. Each month we feature events dedicated to our local customers and riders in our community.
View Events
Next Event
22nd Annual Ride to Benefit the Veterans at King, WI.
All Bikers Welcome!
Ride Sponsored by Fox Valley Wisconsin H.O.G. Chapter - Appleton
Sunday, August 1, 2021
Registration forms are available on our website and at Appleton Harley-Davidson.
Registration Day of ride 9 am - 10:30 am.
Registration $20 per Rider, $15 per Passenger
Ride leaves Appleton Harley-Davidson, 5322 Clairemont Dr., Appleton WI at 11 a.m.

Arrive at the Veterans Home, King, Wisconsin, at 12:15 p.m. The ride is approximately 45 miles. Prearranged paved parking. The ride will end at the Wisconsin Veterans home with a thunder parade through the facility. Food booth and refreshments available. All monies raised benefit the Veterans Home, King, Wisconsin For more information about the ride visit the Fox Valley WI HOG King Ride Facebook page. For a release form for the event visit the King Ride Benefit page.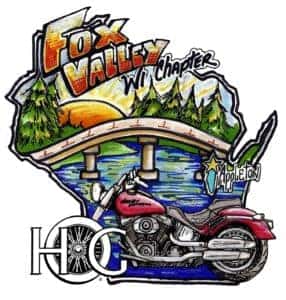 View Event
Welcome to
Appleton Harley-Davidson
Throughout the world, Harley-Davidson unites people deeply, passionately and authentically. From town to town and country to country, H-D's ideals of freedom and self-expression transcend cultures, gender and age. Being recognized as an iconic brand is gratifying, but igniting the fire within people on the many roads of the world is what we are all about.
Visit Our Showroom
Get Directions